Silverback Homes
Silverback Homes is a real estate development team created by Kaspar Texas Traditions LLC, a 5th generation spinoff of Kaspar Companies located at the same Shiner headquarters. The Kaspar family has prior development experience with Terrace West, a residential development built in the 1980s, and Shiner Landing, a 10-acre subdivision recently completed in 2014. Both properties are located in Shiner, TX.
Since 1898, the Kaspar Family of Companies has been doing business the right way in southern Texas. We're proud to say that our family of businesses spans twenty recessions, one depression, two world wars, oil embargos, steel shortages, and twenty presidential administrations. Jason Kaspar is the CEO of Kaspar Texas Traditions. He is a fifth-generation Kaspar and a summa cum laude graduate of Texas A&M. Tarek Saab is the company's Chief Operating Officer, and a founding member of Texas Precious Metals.
Meet the Team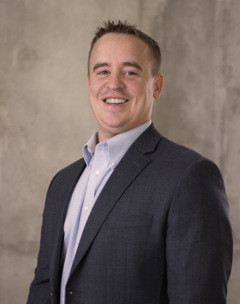 Jason Kaspar
Jason Kaspar is the CEO of Kaspar Texas Traditions LLC, the leading investor in Silverback Homes, and a parent company to Texas Precious Metals, an $180M precious metals company, which has been featured in USA Today, Marketwatch, and Street Insider, among other publications. Additionally, Jason is a 5th generation member of Kaspar Companies, a manufacturing company in South Texas with Ranch Hand Truck Accessories as its flagship business. Jason is the CIO and principal member of the hedge fund, Ark Fund. Prior to developing Kaspar Texas Traditions, Jason was employed by Highland Capital Management LP, a then $40 billion hedge fund firm. Prior to joining Highland Capital, Jason worked for FTI Consulting, a global business advisory firm. At FTI Consulting, Jason worked within the corporate finance restructuring division and directly with the debtors and creditors involved in FTI's bankruptcy restructurings. Jason graduated Summa Cum Laude from Texas A&M with a double-degree in Finance & Accounting.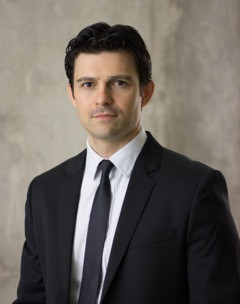 Tarek Saab
Tarek Saab is the Chief Operating Officer of Kaspar Texas Traditions and a founding member of Texas Precious Metals. An entrepreneur and precious metals expert, Tarek owned Guardian Commodities prior to partnering with Kaspar Texas Traditions. Tarek is a managing member of the hedge fund, Ark Fund. He holds a BS in Electrical Engineering from The Catholic University of America and a BA in Liberal Arts from St. Anselm College. Prior to his entrepreneurial ventures, Saab spent five years at Texas Instruments, where he was a Global Marketing Manager for Portable Power Semiconductors. Saab rose to fame in 2006 as a popular contestant on Season Five of NBC's, The Apprentice, and he is the author of the memoir, Gut Check.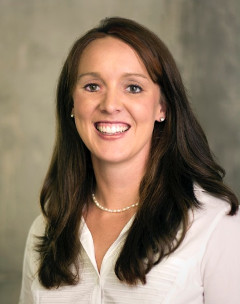 Cherise Ratliff
Cherise Ratliff is the General Manager of Silverback Homes, a Kaspar Texas Traditions shareholder, and 5th generation member of Kaspar Companies. Cherise obtained her real estate license her sophomore year of college and worked in the Bryan/College Station market before relocating to Oregon. In Oregon, she was licensed under Keller Williams Realty and worked specifically for two successful brokers, one who specialized in equine and rural properties and one in residential properties. Upon returning to Texas, she spent four years as the Marketing Manager for Ranch Hand Truck Accessories. She and her husband also own Horizon Firearms, a custom rifle manufacturing company. Cherise graduated Summa Cum Laude from Texas A&M University with a Bachelor's degree in Finance.
Lyle Miller
Lyle Miller has 10 years of experience in residential construction including homes and apartment buildings. Lyle has been the project manager on 30+ apartment projects (up to 300 units). He has constructed multi- family dwellings in Texas, Louisiana, Georgia, and Florida. As project manager, he was in charge of the daily operations at the construction site, scheduling sub-contractors, quality control, and ensuring building codes were met. He lives in Floresville, Texas, with his wife and 2 kids.
Les Miller
Les Miller has been building custom homes in Wilson County and the surrounding areas for 10 years. After receiving his bachelor's degree from Texas A&M in 1998, Les returned to the San Antonio area and worked as a superintendent for Pulte Homes. Following his experience with Pulte, Les founded Discovery Homes, a custom home building company. Les lives in Poth, Texas, with his wife and 4 kids.
Southwest Engineers
Southwest Engineers has been one of the premier civil and environmental engineering firms serving central and south Texas since 1978. SWE is a multi-discipline firm focusing on land development, water and wastewater infrastructure, and streets and drainage. From providing engineering services for the acclaimed Abrego Lake subdivision near Floresville to the starter home Amberwood subdivision in Kyle to a Reverse Osmosis water treatment plant for the City of Kenedy. SWE has 11 licensed engineers with various specialties including water and wastewater treatment, water well designs, flood plain studies, commercial site work design, and subdivision design.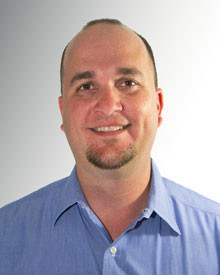 John Littlefield
John began his career at Southwest Engineers when he was barely 16. As he matured in the field of engineering and attended The University of Texas at Austin, John began to apply his education and experience to lead, grow and manage the Southwest Engineers team of experts in sustainable engineering practices. Now a veteran at the firm, John's main priority is to keep the same high standard of client service he witnessed from his father and continue to grow the company with future-focused design. John specializes in strategically structuring the firm to serve new and existing clients and offer expert advice on Texas land and sustainable development.
History of Kaspar Companies
The Kaspar Family of Companies originally began its grand existence more than 100 years ago when August Kaspar made and sold his first wire basket. In the 1890s, ranchers had discarded their old smooth wire fences in favor of barbed wire. August picked up some of the discarded wire and fashioned for himself a crude looking basket intended to help him carry hay and corn shucks from the barn to the animal stalls. A neighbor saw the basket and bought it for a dollar. He made a second basket which was sold to another neighbor, again for one dollar. With nothing more to work with than his hands and a pair of pliers, he began to weave large baskets in lots of a dozen or more, load them on a wagon, and peddle from farm to farm selling his baskets for a dollar each. A few of these baskets are still in existence today – treasured as antiques. Soon after, August began making other things from wire and finally quit farming altogether to make wire products full time. He built a wooden barn-like structure to house his new business venture and bought several machines to assist him – including hand-cranked and gas-powered wire straightening machines. These machines served to make his products much more presentable because he no longer had to work with crooked wire. He began selling his products through general stores and hardware stores rather than peddle them door to door. Business boomed.
August Kaspar was assisted in this venture by his son Arthur. Arthur was only 10 years old when he began to help his father with the new machines and with the basket making. Arthur gained a knack for dealing with the unruly pieces of equipment his father had purchased; learning how to fine-tune the gasoline engines and handles the maintenance and repairs. In his father's shop, Arthur developed a lifelong love for machines and manufacturing. Arthur also had a hand in creating new machines for production of the Kaspar products – including new twisting tools and machines to fashion wire coat hangers. Arthur also took it upon himself to make many business trips to promote the sale of their wire products. They purchased a new Model T Ford – which was constantly in need of repair – and traveled far and wide selling the baskets for which the Wire Works is famous. As the company expanded its product line, it introduced wire-shopping carts for grocery stores, considered by many to be the first "grocery carts" ever produced.
Through World War I, the Great Depression, World War II, and the Korean War, successfully navigated through difficult economic times by staying debt-free and earning a reputation for quality workmanship and honest business practices. Eventually Arthur passed the business to his son Don Kaspar. Don continued his father's work and built the Wire Works into an international corporation. By the mid-1950's, the booming newspaper business had created a need for newspaper racks and dispensers, a business line which Don worked diligently to develop. To this day, 90% of all newspaper racks ever produced came from Sho-Rack, a Kaspar Company. Sho-Rack's largest client was USA Today. The company is still family owned and managed by Don's 4 sons – David, Dan, Douglas, and Dennis, and a few of their children, making it a 5th generation company. In the early part of this century, Kaspar Companies purchased a small Texas business, Ranch Hand Truck Accessories, and have since built the business into the largest and most well respected maker of grille guards for pickup trucks.